---
Welcome to The Citadel Class of 1968 / H Company Virtual Reunion
---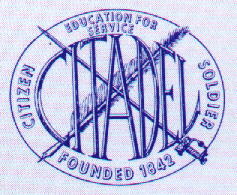 PICTURES FROM THE QUASQUICENTENNIAL:
THE PARADE
THE PAGEANT
THE COSTUME BALL
QUASQUICENTENNIAL ALUMNI NEWS COVER
YOUR VERY OWN COPY OF THE LOGO
---
PICTURES FROM THE 40TH REUNION
---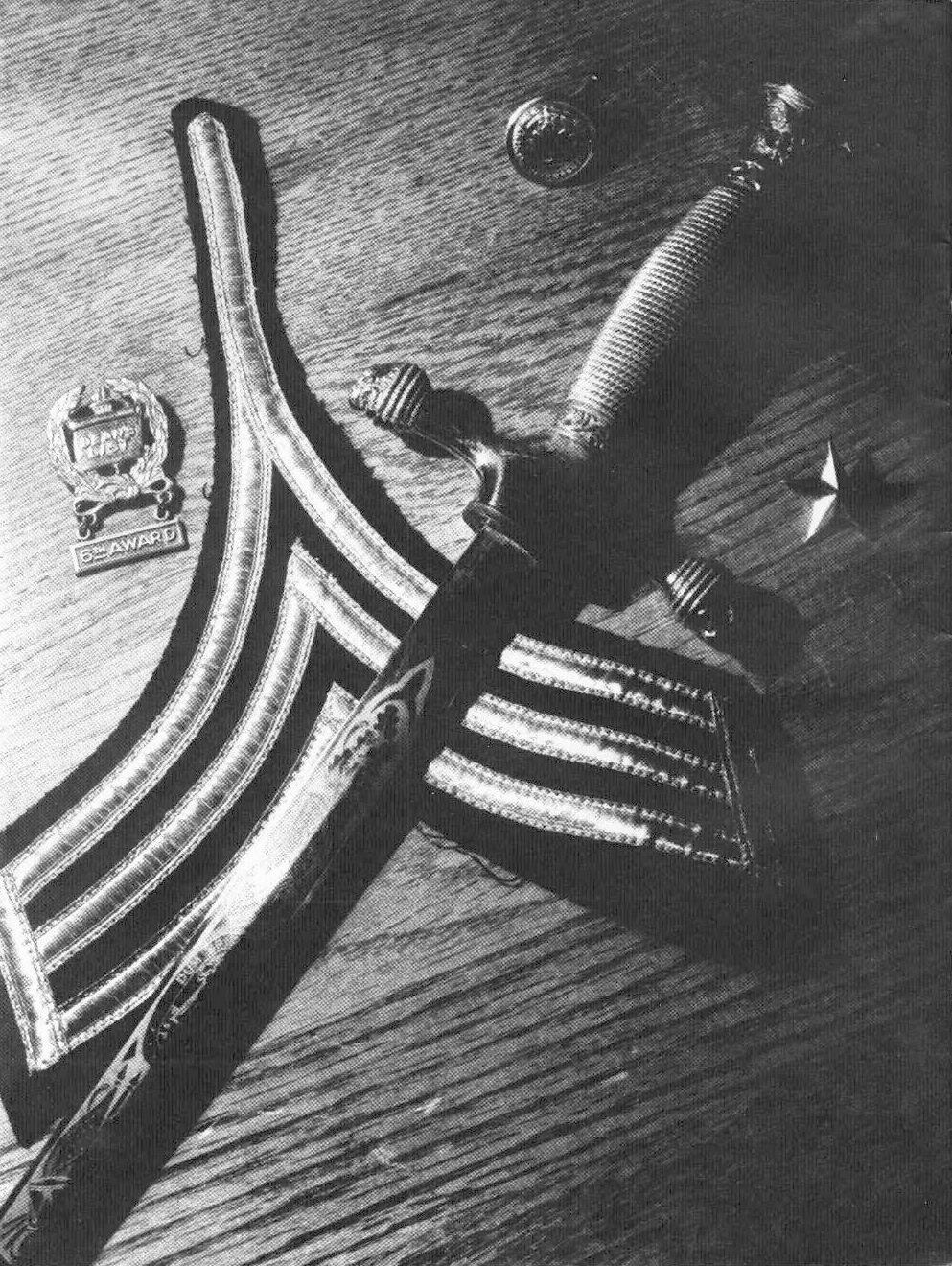 THE VIRTUAL REUNION
We have already lost at least four of our classmates from H Company. For the rest of us, there are many reasons why we cannot make it to reunions (I finally made it to the 30th, 35th, and 40th). Some of us may not be able to get away from our various responsibilities to attend, some of us may have too many painful memories to allow us to walk through the gate, some of us may not be able to afford the trip, some of us may be too ill. One thing we can all do though is find a computer linked to the web.
Whatever feelings we may have about The Citadel and Charleston, I hope I've been able to express in my word of thanks to you that the most important thing we experienced in those four years was our bond with each other. Now that we are in our second half-century, let us not forget those who shared our experiences - and by sharing them, helped to make us more human.
I shall serve as your company scribe. To get in touch with me, you can click on the scribe button below or look up my address by clicking on my name in the list of classmates. If you have a picture (more recent than the one above), I can retrieve it through e-mail (I hope), or I can scan a picture mailed to me and include it under your name.
NOTE: If you want to enlarge our knob picture enough to see our faces, right-click on the picture and select "view image." The same can be done with the picture above (a photograph I took that later appeared on the back of an Alumni News -- if you like it, take it. If you would like a high resolution scan of it, click here.)
Please send me news about yourself (there's only 40 years to catch up on, after all), and I'll put it in your section. Please also send me questions, announcements, and matters of concern for our classmates in general, and I'll post them in the bulletin board section.

---
CLASSMATES

Names with hypertext underlines have information from the classmate (the date is when the latest information was posted). Those with "No Address" have not yet been notified, because the Alumni Office didn't have their addresses. If anyone knows a missing address, please send it on to me. Please note that I have removed addresses and e-mails from the folders for the sake of privacy. If you would like this information, please e-mail me.

Barry K. Allmond – Deceased
Terence W. Babylon – 7/17/02
Joseph W. Bilotta – No Address
John F. Bradman – Deceased
Donald V. Brown – 7/13/08
William A. Calvo – 1/6/01
Harold K. "Kenny" Clubb – Deceased
John A Colonese
John C. Faulkner
Thomas J. Ferrara

Kenneth A. Fisler – Deceased

Oscar W. Gandy – Deceased
Terry S. Garris
Toby D. Griffen – 11/23/98
Donald E. Halverson – 7/24/10

Jack Hauser

Leroy Hutto

James M. "Mike" Light
Charles D. "Chuck" Lurey – 12/13/98
Walter K. Maginnis
Carroll R. "Randy" McPherson
Thomas C. Moore – Deceased
Marion W. "Marty" Oliver
Richard M. "Mike" Osbourne – 6/9/99
Jeffrey T. "Jeff" Ronald – 1/5/99
Russell P. Schmidt
Robert C. Shelnutt
John M. "Jay" Shiver – 2/6/01
Kent K. Strobel
Gitti "Kid" Suksomsathan
Theodore B. Tyndall – No Address
William M. Wieters
---
BULLETIN BOARD

A picture from our senior year (the one in the Sphinx) is in Jeff Ronald's file.
Woody Goble is living in Hawaii. He has a business raising and selling flowers (he also ships them). According to Jay, they're very unusual -- not the kind you find at the florist here. His business URL is http://www.goblesflowers.com/.
---
This page updated on 27 July 2010